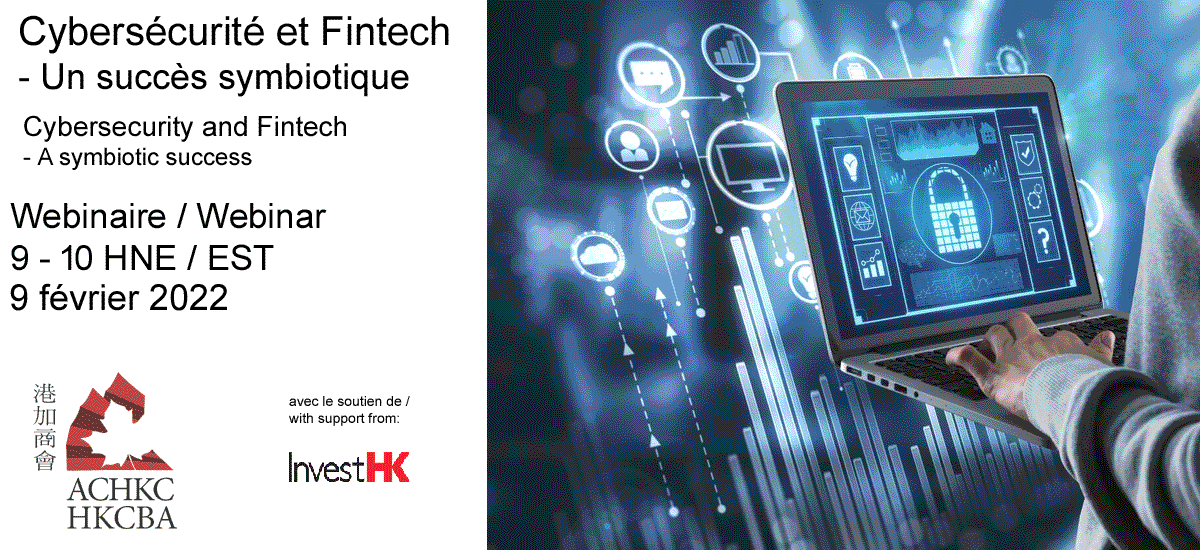 Cybersecurity and Fintech - A Symbiotic Success
Webinar - Panel discussion
9:00 AM - 10:00 AM Wednesday February 9, 2022
The Event:
During the pandemic, the last two years saw the worst years on record for cybersecurity attacks, It is now fair to say that cybersecurity may just be the most important aspect of financial technology (fintech) in the modern world. Fintech relies on cybersecurity more than any other digital platform.
Canada produces an impressive number of cybersecurity, regtech and compliance-related operations, and Hong Kong is a global leader for the establishment of fintech companies. See how these two regions interact with Canadian entrepreneurs choosing Hong Kong as their location of choice for entering the dynamic and exciting APAC market.

Program:
Welcoming Remarks

Emily Mo, Director,
Hong Kong Economic and Trade Office (Toronto)



Introductions and panel moderator

Chris Chen, Head of Investment Promotion - Canada,
Invest HK

Panelists

Andrew Cheung, President and CEO,
01 Communique Laboratory Inc and IronCAP

John Horwood,Director, Wealth Management,
The Horwood Team

Marcel Lebelle, President & General Manager,
Cybereco

David C. Rule, CFE, EnCE, CISM, Founder & President,
Xione Group, Ltd.
with support from: